Facial Care Sothys
The mythology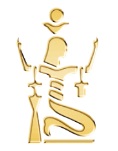 Sothys was the name that the ancient Egyptians gave to the brightest starin the sky; she was perceived by the inhabitants of the landof Pharaohs as the jewel amongst jewels. Men were fascinated by her brightness and her beauty. During a heavenly night, Saturn met the young star Sothys; even Venus never seemed so beautiful. Their meeting was astonishing and Saturn was overwhelmed with passion for her; this threw the regular rhythm of the stars into confusion.Venus could not bear the fact she was not anymore the most beautiful starin the sky. She took her revenge and Sothys fell into the darkofthe night and disappeared. Saturn cried over forty days and forty nightsand flooded the Earth. During centuries, the world heard nothing about Sothys until the day when... Sothysreappeared to deliver her secret to the Earth: she dedicated herself to women in order to preserve their beauty and happiness. As a tribute, Men venerated her as a Goddess.
Enter the world of Sothys
A brand that remains exclusively professional for over 70 years 
Sothys, one of the original beautyinstitute and spa brands, was created in1946 during the new wave of French beauty.Under the leadership of Dr. Hotz, a spa treatmentvisionary and a keen Egyptologist, the first formulas were developed in 1946. Sothys, thename of a dazzlingly beautiful star from thelegends of the Pharaohs, became the name ofthe brand.
Since 1946, Sothys has represented French excellencein professional treatments forbeauty institutes and spas. Present in 120 countries, Sothyshas an exclusively professional approach, which is practised by beauty therapists who are highly trained in the brand's treatments and techniques. Choosing Sothys, one of the original brands from the world of beauty institutes and spas, means combining impeccable technology with an outstanding experience for the senses.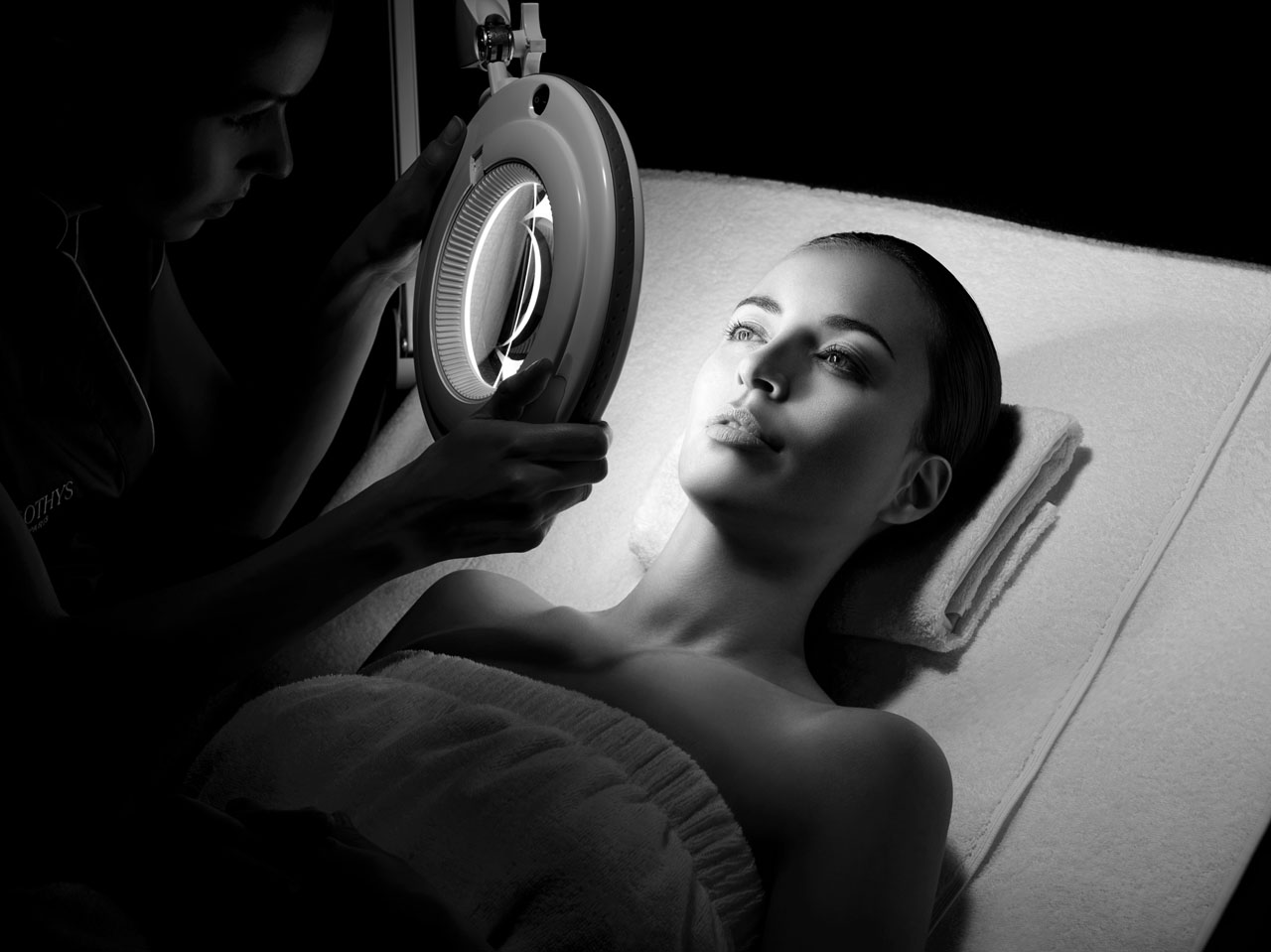 The inspiration of Nature
Sothys Advanced Research is the foundation for the brand'sscientific innovations.Its purpose is to identify andapprove new active ingredientsinspired by Les JardinsSothys®.Sothysexpertise is also furthered by valuable interaction with universities. Respect for nature, use of the regional habitat, recovery of co-products from the environment... are all values which guide our Research.
Les Jardins Sothys®,a source of inspiration. As a strong symbol that expresses the respect the brand hasfor nature, Les Jardins Sothys® in Auriac (Corrèze) are a source of constant inspiration and bear witness to the brand's involvement in sustainable development.
Our expert: the Digiesthéticienne™
A real aesthetics professional trained in the practical aspects of the profession, the Digiesthéticienne™ is the ambassador for the efficiency of Sothys treatment rituals. She knows how to listen,establish a cosmetic diagnosisand a beauty prescription and guide each client's Fil deVie™.
« All Sothys products, treatments and Intensive treatments are designed and formulated to complement each other, never interfering with the Sothys Fil devie™ principle. M. BERNARD MAS. CEO FOUNDER, CEO OF THE STRATEGIC AND SECURITY BOARD: "The skin begins the very first day of life with its own supply of energy reserves that act as the source of its glowing radiance for many years to come. Based on this simple observation, Sothys developed the Fil de vie™principle, which aims to compensate and preserve the integrity of the skin's youth reserves in order to maintain the glowing radiance that ensures its beauty. Regular Sothys professional treatments in an institute and the daily use of Sothys products at home make it possible to effortlessly attain this result.
Youth Intensive treatment ßP3
TRI-COMPLEX ™ SAFFRON-SOPHORA-PEPTIDES. 50% more firmness after 3 treatments.
Detox energie™ Intensive treatment
With organic elderberry extractpatent pending FR 18 53898. 100% of satisfaction after one treatment: the skin is recharged with energy. The complexion is bright and appears depolluted.
Hydrating Intensive treatment Hydra3HA
HYALURONIC ACID™ with 1055 boletus extract. Pro-youth hydration100% SATISFACTION after 3 treatments.
You are one of a kind. And so is your skin. To keep your skin in best form possible, you should provide a suitable skincare and it should be used regular. Do not miss out on the experience made by Sothys. With our intensive skin care products, designed for all different skin types. Exclusive formulas combined with special treatments performed manually by our beauty therapist, provide immediate visible results.
SOTHYS has developed unique massage technique Digi-Esthétique®, performed 100% manually. It has change the usual salon treatment into an unforgettable experience and sensual pampering.
1. Youth intensive treatment bP3. TRI
COMPLEX ™ 
Up to 6 years younger skin appearance after only 3 treatments
Targeted care to combat the signs of aging:
Wrinkles and sagging skin.
Sophisticated care combines ultra-targeted products with professional application techniques.
For all skin types.
Sothys effectiveness in 1 hour 15 minutes combines relaxation and professional care, for visibly younger skin.
Efficacy is proven after the first treatment !
   2. Hydrating treatment Hydra3Ha Hyaluronic acid™
Results visible after only 1 treatment. Up to + 71% more moisturized skin
Moisturizing power for the skin with an exceptional feeling of comfort and ensuring complete hydration of the skin.
Fuller, visibly younger skin.